Click to expand "Manage" and click on "Campaigns". Then click on "Social Drip", and then click on the drip that you want to edit.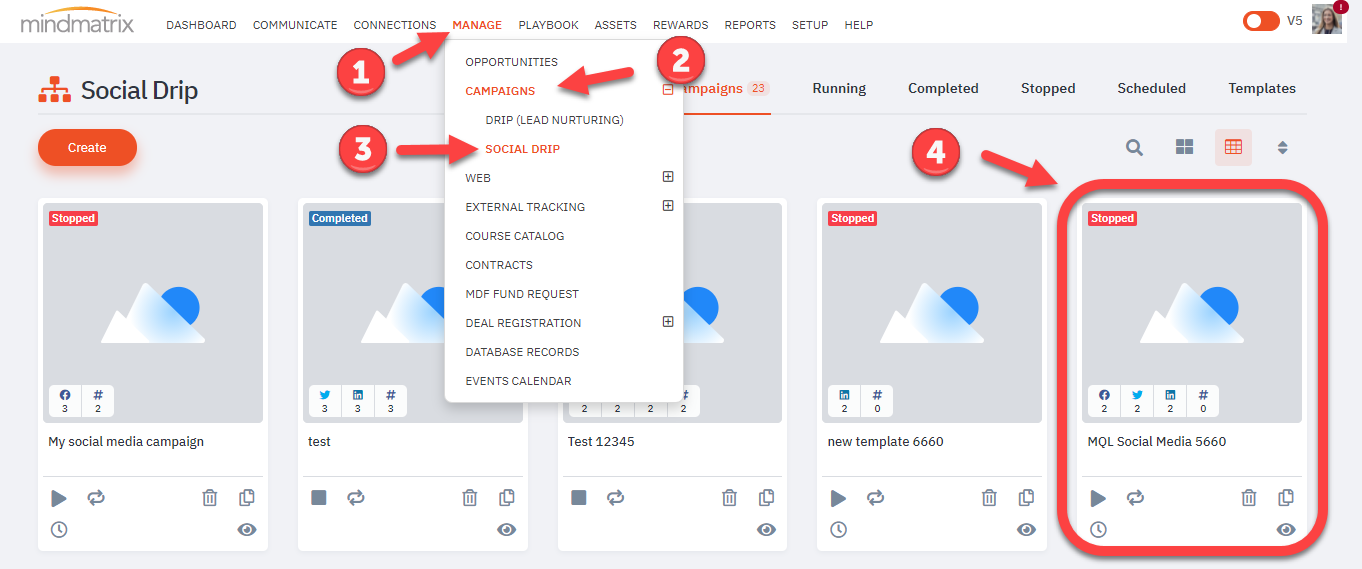 From here, select the post that you want to attach a tracking code to.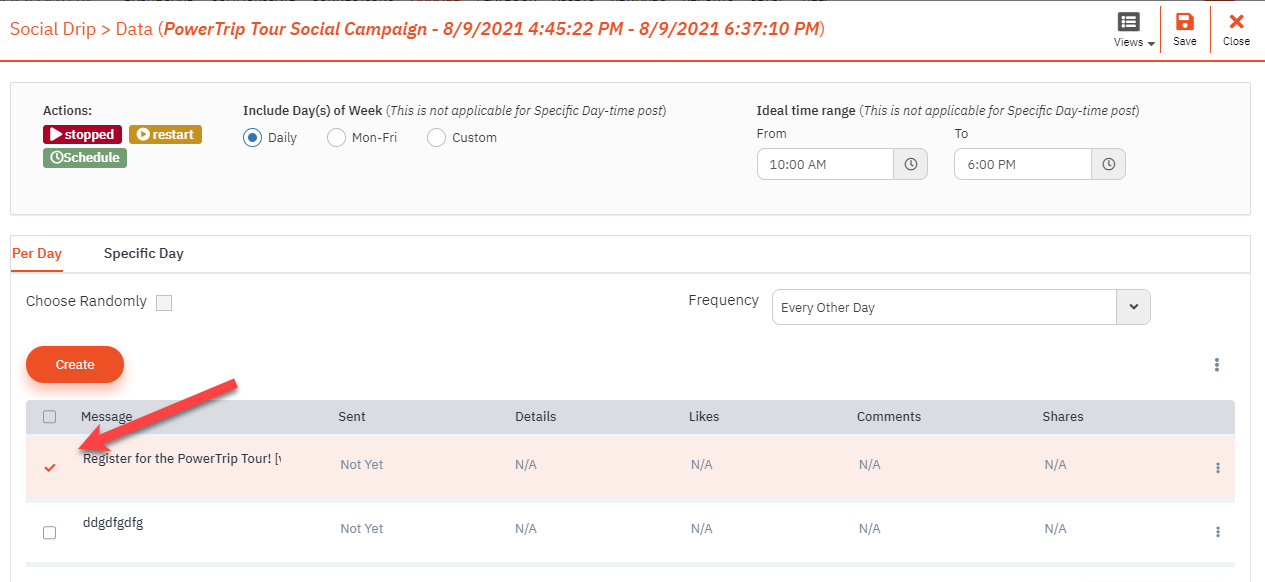 From the post editor, click on the "Links" box.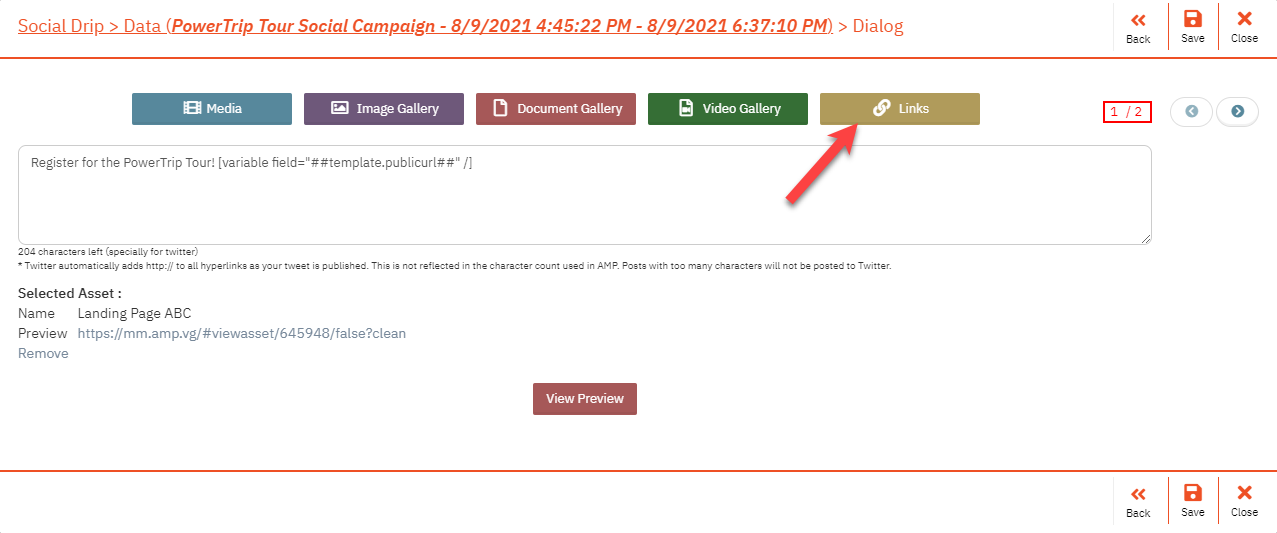 Select a tracking link from the "Links" list, or create a link using the orange "Create" button.


If you are creating a tracking link, then enter a URL and display name into the corresponding fields, and then click "Save".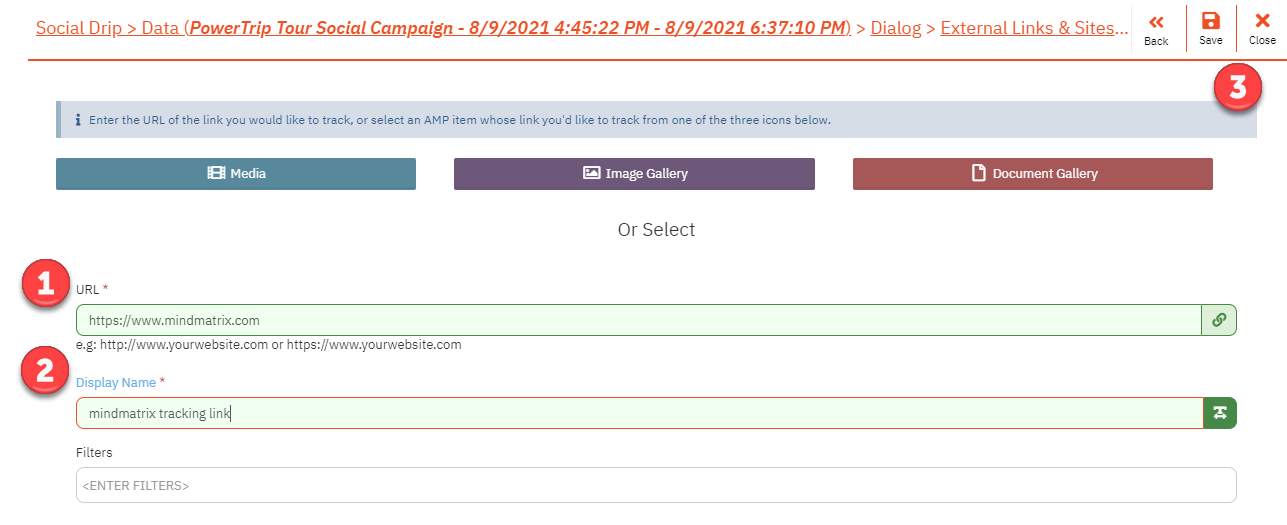 The tracking link will appear in the text box. When you are finished, click "Save" and close.


Your tracking links will be active.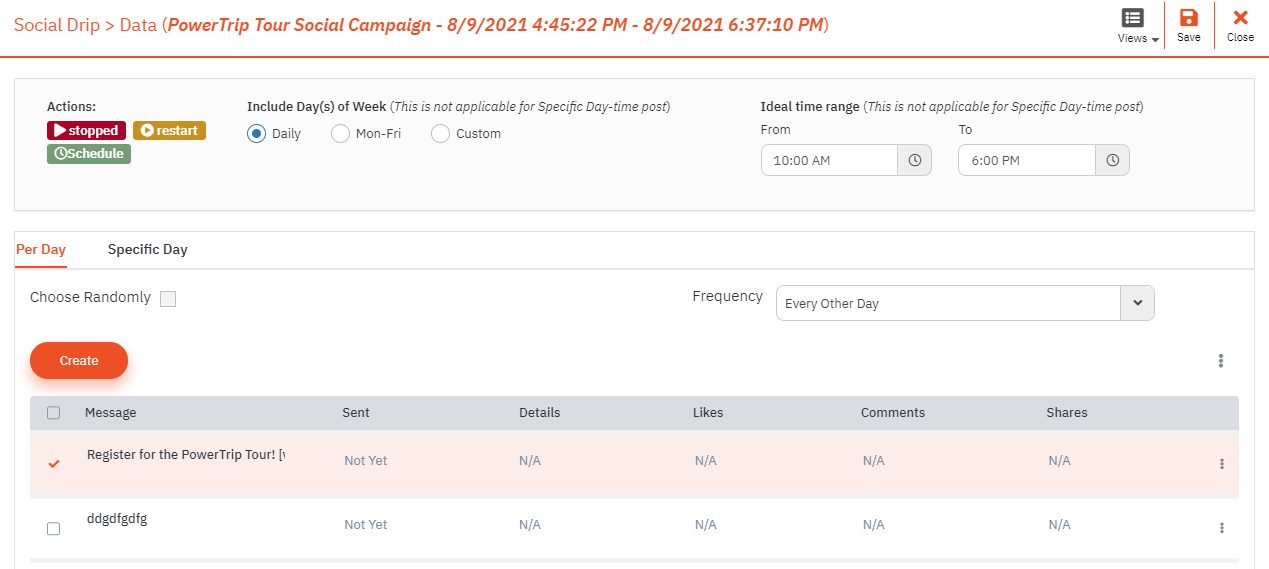 Notes:

We recommend you add the links to 5 posts and then click save- and then return to the edit page. This ensures you will not accidentally lose your work.

If you edit the posts, be mindful of the character limit for LinkedIn and Twitter. You can add text if you are below your character limit- or you can take the trackable link to bitly and bring the shortened link back to the post to save characters. These are your posts so feel free to modify them, delete them, and/or add to them.

Posts may take up to 24 hours to appear on social media sites.

LinkedIn posts go to the personal profile area and not the company page.

​Be sure to start the drip campaign when you have finished adding the trackable links.