Creating a single contact within the MSP Advantage platform can be very useful when you have all the relevant information ready, but not in a digital form.
1. Navigate to the contacts page by selecting My Database > Contacts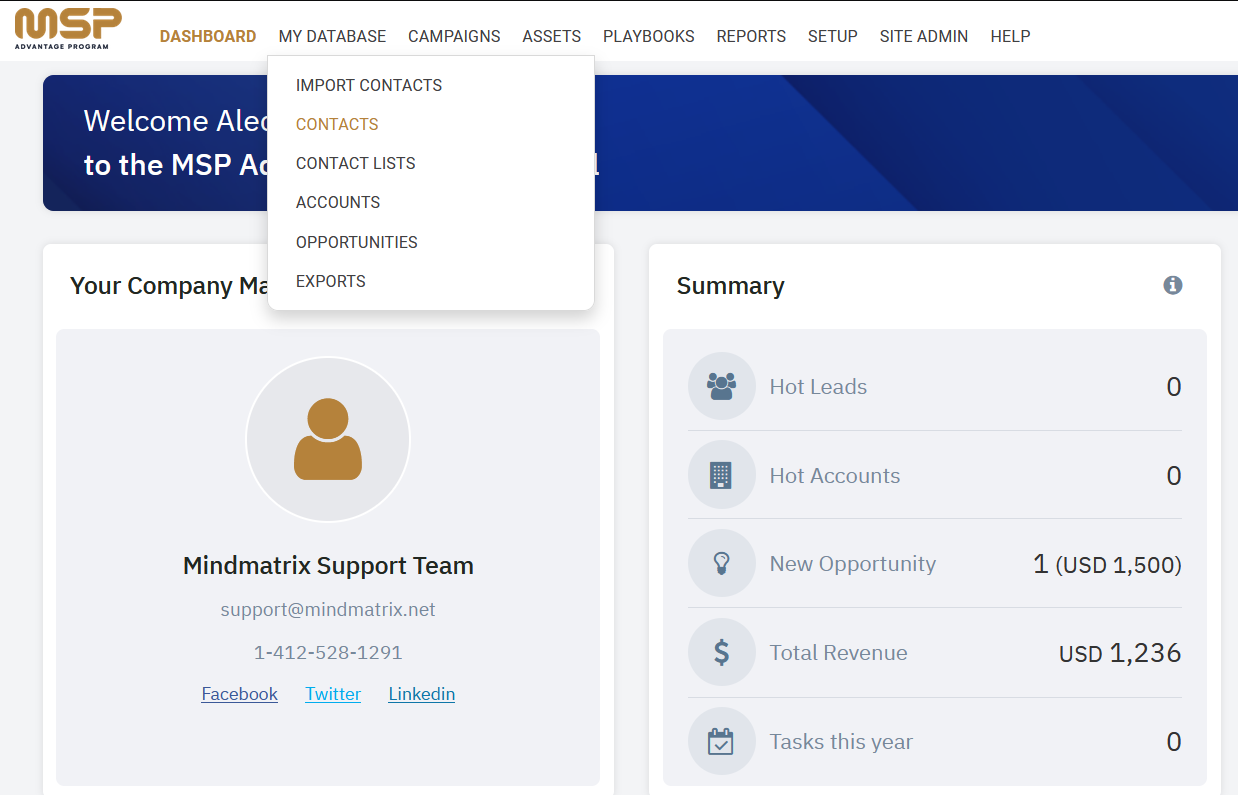 2. Once your contacts have loaded, select the "Create" button


3. A new dialog will show you the fields for you to enter. Depending upon your settings, some fields may be required and will be denoted with an asterisk. The dialog will not let you save any single contact without the required fields. After you've entered the basic contact information such as name, email, and phone, you have the ability to navigate through each of the tabs to enter supplementary information such as address, preferences, and more.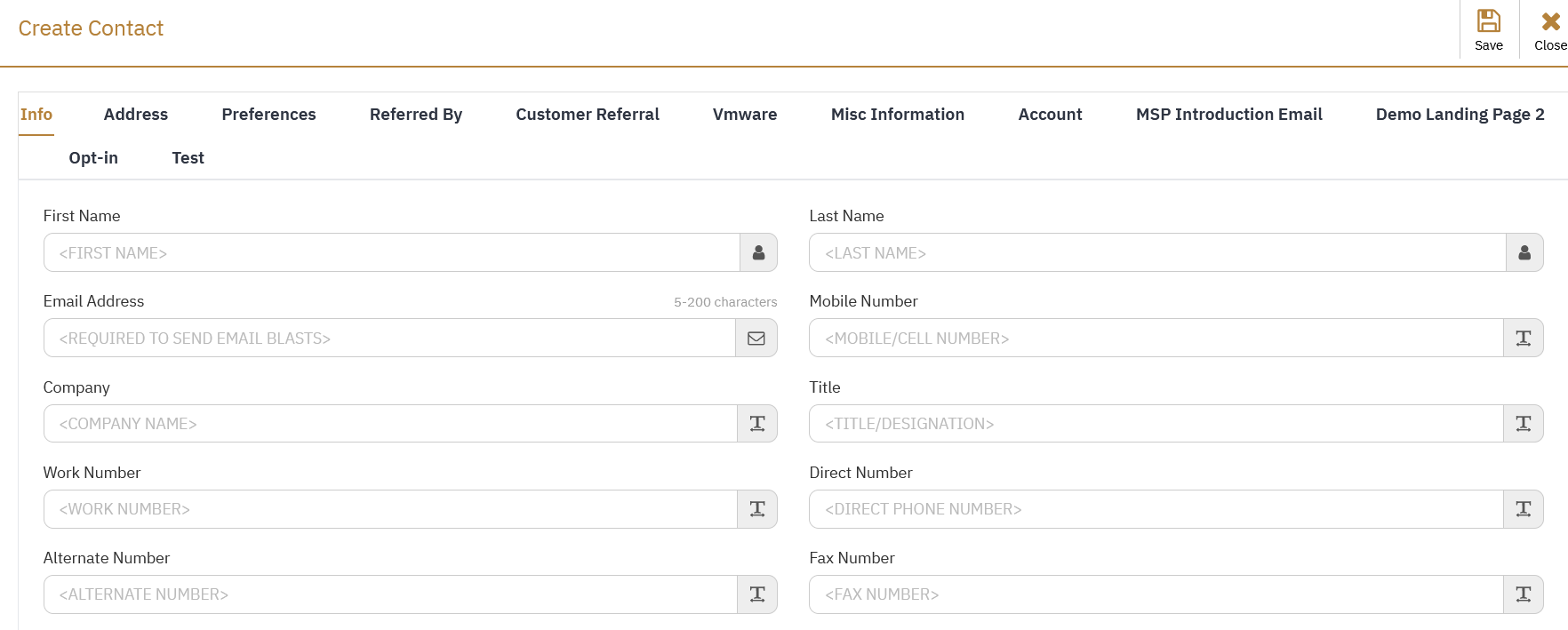 As a best practice, you should enter the following information in the tabs:

Info


First Name


Last Name


Email Address


Company


Work Number


Address


Relevant information, such as Address, City, State/Province, and Postal Code


Preferences


Interest Level


Contact Type


Industry Type


Prospect


Misc Information


Contact Title


Company Website