Measuring Engagement with Email and SMS messages
To view the performance of specific emails, click on reports, followed by communicate, followed by email.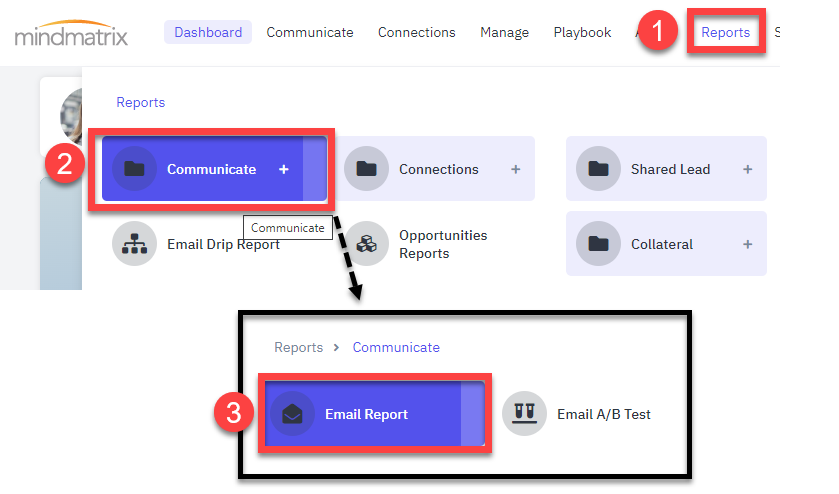 This will open up the "Email Summary Report"
The stats and activities graph provides a monthly summary of total emails opened and links clicked.
The bar below offers a more detailed breakdown of performance, listing the total number of emails sent, the total numbers of emails opened, the total number of links clicked, and the total number of unsubscribed emails.
The delivery ratios graph shows the ratio of links clicked to links bounced for all time.
Finally, the "Recent Active Emails" section allows you to view the performance of individual emails.
By default, the reporting section will show you the average performance of all companies and organizations that you are a part of. If you wish to narrow the report down to a single organization, group, or user, then select your preferences from the drop down menus at the top of the screen and then click "Generate".