It is possible to personalize navigation menus within Mindmatrix software. If you are unable to navigate to the correct page, contact your platform administrator.


Note: You must be a super administrator customize your dashboard. If you do not have access to this section, check with your sales rep at
billing@mindmatrix.net
to upgrade your account.
To customize your dashboard for Channel Partners, go to "Setup" and then select "Dashboard".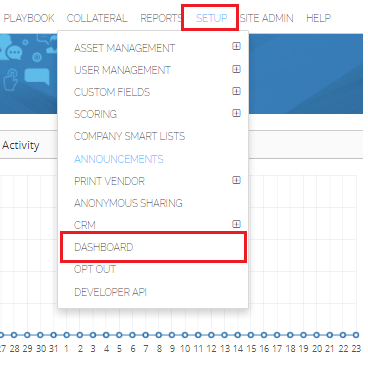 Then select "Channelpartner" from the drop-down menu in the upper lefthand corner of the screen.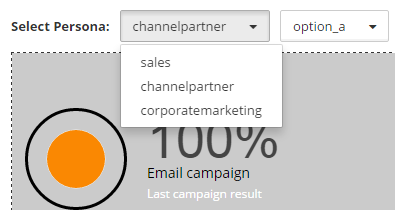 In the upper right hand corner of the screen, you can customize this section of the portal in the following ways:

1. Click on the dial icon to edit the dashboard font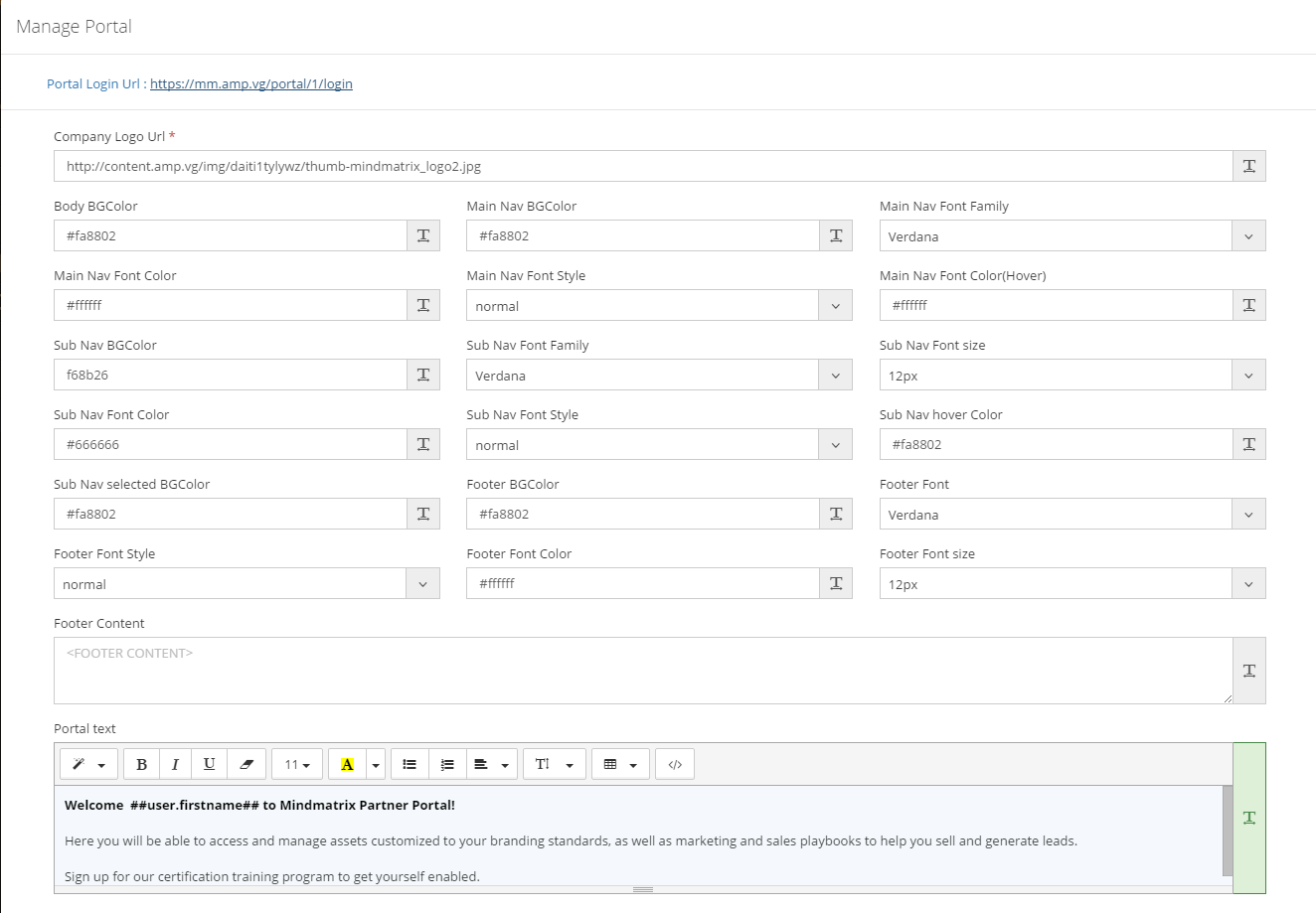 Note: when you are adding a site banner, it should be set to the following dimensions:

2. Remove widgets or add additional widgets


3. Restore dashboard to default settings:

Adjust quick links and stats buttons:

- Click the plus or minus sign to unlock the ability to add or remove status widgets.

- Then, click on the plus/minus icon to add or remove widgets.

- Click the gear icon to further customize the widget. You cannot change the title, but you may change the Description, apply filters so only certain documents appear, or restrict the types of assets that appear.

When you are satisfied with your settings click save. Your changes will now appear on the dashboard.

To determine whether users see the standard dashboard or the partner portal variants, you can change their Persona in their Role, under the Features section.Click on "Setup", then "User Management", then "Roles", and then click "Create".

First, click on "Setup", then "User Management", then "Roles", and then click "Create".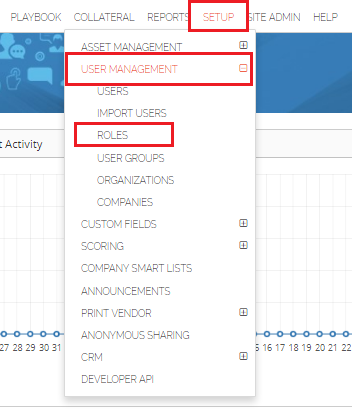 Then, select the role you would like to change and navigate to the info section.

Finally, click on "Features" and change the persona drop-down box to the new persona you would like to use.

To save your work, click "Save".