Unsubscribing contacts will remove them from your Daily Report for email opens and prevent them from receiving emails or text messages from you again.
Unsubscribing is the best way to ensure that a contact never receives an email from you again and is even better than deleting because they will be added to an internal list of banned email addresses for your User account.
To unsubscribe a contact, navigate to the Connections > Contact section.



Next, search for and click on the contact you want to unsubscribe.
Click the blue "Views" button and go to the "Report" section.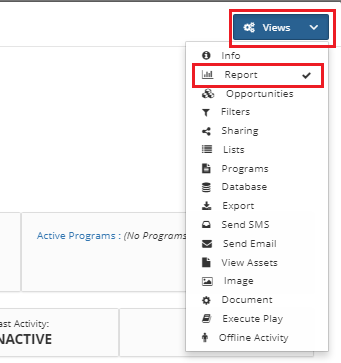 In the Report section, look for the Unsubscribe button. To unsubscribe them from Email or SMS messages. (SMS messages are unsubscribed by default.)