How do I use the "Call to Action" feature?

The Call to Action smart object creates a button you can personalize in any email template, landing page or banner asset.
Posted by The Team at Mindmatrix on 05 January 2016 06:06 PM
To use the call to action feature in an email template, click on the "Smart object" tab and then click on the drag and drop the "Call to Action" button wherever you want it to appear on the email.
Once you place the "Call to Action" button, the customization menu will appear, (you can access this menu at any time by clicking on the button). Here you can specify the how you button will look in the template.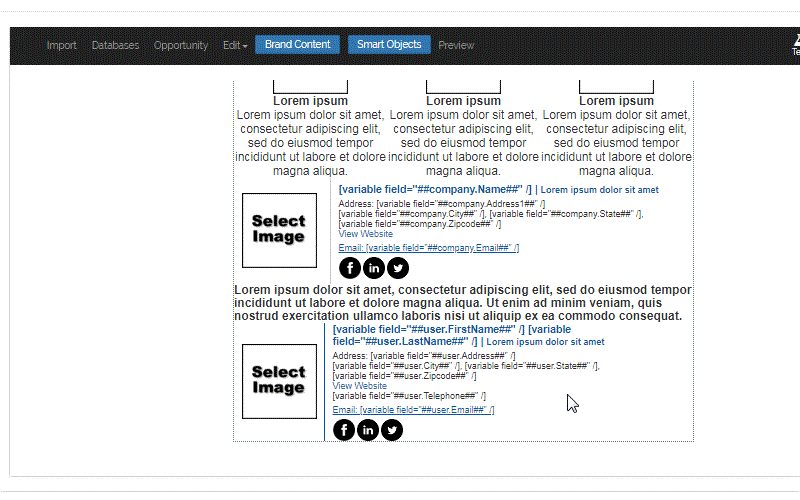 A preview will appear on the left-hand side of the menu.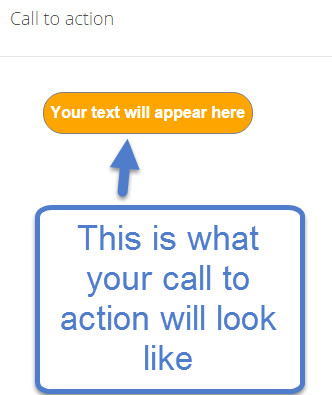 At the bottom of your menu you can select what you want where you want the message to link to.

When you are finished click "Save".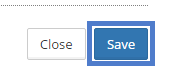 Your call to action button will now appear on the template.
Related Articles

How to use "HTML Code" smart object in Email Editor

It is possible to personalize navigation menus within Mindmatrix software. If you are unable to navigate to the correct page, contact your platform administrator. Posted by The Team at Mindmatrix on 14 March 2018 05:59 PM Feature: This feature ...

How to Create/Edit an Email Template

Read more about sending one-off email blasts here: How to send a one-off email to contacts? Learn how to add an email template to a drip campaign here: How to Create an Email Drip Campaign Template Note: Things may be under a different part of your ...

How do I add my custom HTML to an email template? (Beta Release)

Posted by The Team at Mindmatrix on 15 September 2017 04:37 PM How do I add my own custom HTML to an email template? Feature: You can use the HTML smart object to add your own HTML to email templates. Who will be using this? Marketing team ...

How to request an email template or other custom asset

One of the great things about Mindmatrix programs is that you can request custom asset creation from the Mindmatrix services team. Whether you need an email sent to your customers, a registration page for your upcoming event, or another custom asset, ...

How can I lock content in an email template to prevent other users from changing it?

If you need to control your brand, using the lock feature can allow you to take and maintain control over what other users are allowed to change in any emails you share with them. Use the locking feature in order to prevent key attributes from being ...