How do I create a new User account?

Only for Enterprise, Channel Program and MM Direct Customer (Not for MSP Advantage or IT Advantage)

You must have the correct Permissions to create Users - if you do not see the Create option noted below, or
When you add a User to the system - they can be automatically emailed with the link to the login page, their Username, and a temporary password. This password will expire. You must notify your newly added Users to let them know to check for the email.

Note, it may go to their spam or junk folder.
If they do not receive the email, please contact
Support@Mindmatrix.net
. (If a Partner User is having issues, please contact on behalf of Partner unless otherwise stated in your contract).
To create a new User Account, g
o to Users in the Setup tab and select User Management

From there, select "Users" and then click on "Create" to make a new User.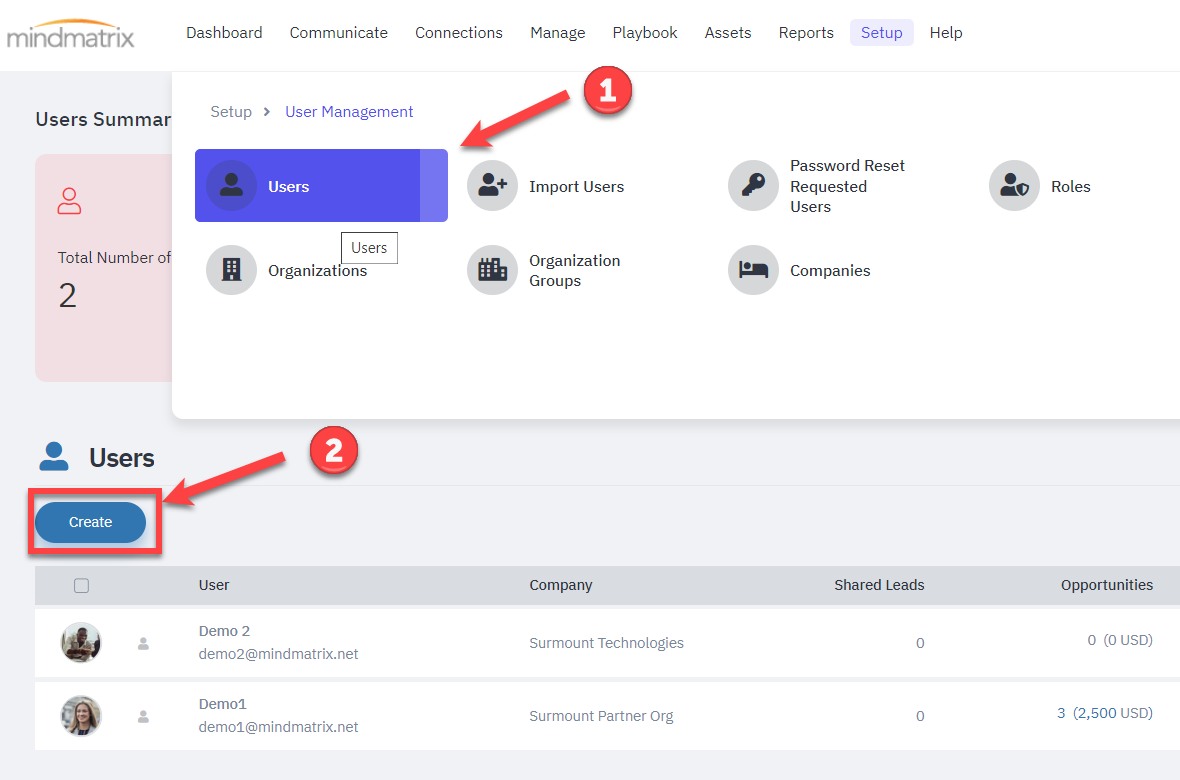 Give your new User a Username (email address is easiest), add their email address, first and last name, and click on save. Your new User will receive an email with login instructions.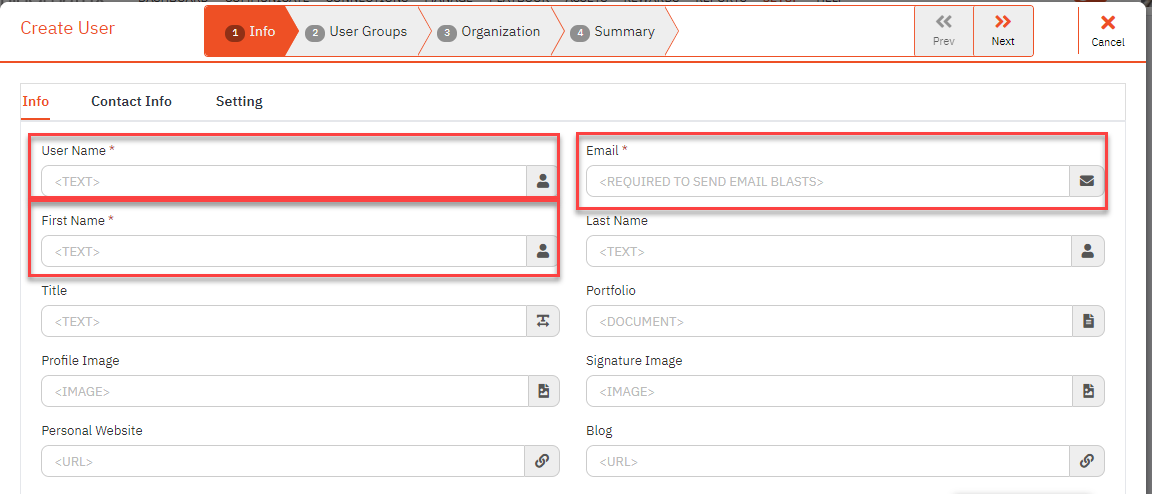 You must assign your new User to a group so they have permissions. Go to the Groups tab and click on a group to add your new User to the correct User Group. (Learn more about User Groups
here
.)

You can add that particular User in an existing Organization to which it belongs, or else create a new Organization. Further, a newly create Organization can be added to respective Organization Group in the same window (see 1#, "+Associate Org to Group" blue button after the new Organization is created).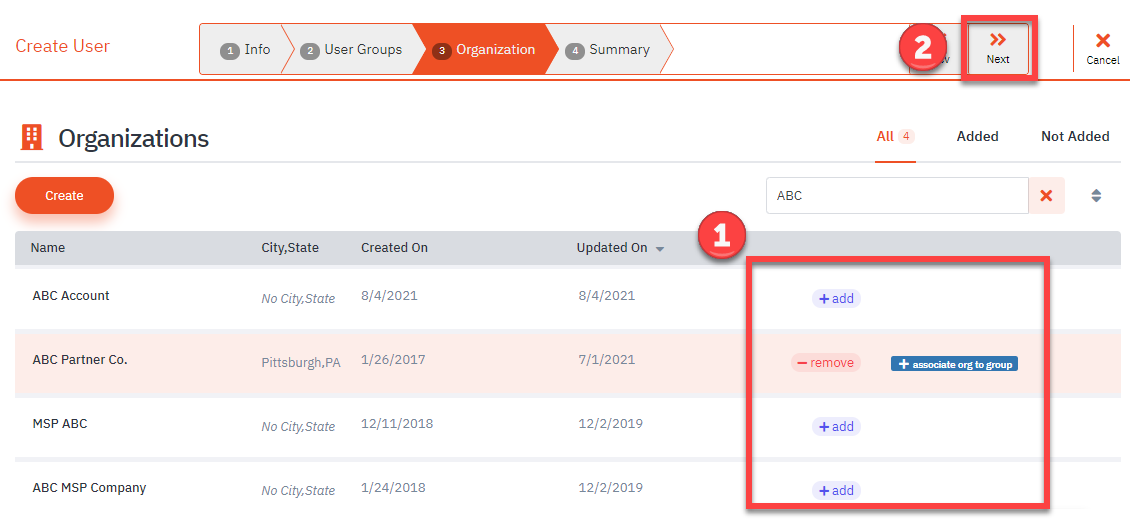 In the Summary section, you will see a preview of the User profile that you have created. If you wish, you can email a temporary log-in password to the new User, to yourself, or to a third party of your choice. When you click "Finish", your new entry will appear in your User Lists.

Related Articles

How to Get Started - Resources for New Users

If you've recently joined your company's sales or marketing team, you're probably wondering where to begin. Here are some resources that can help you get started. Contact the support team at support@mindmatrix.net with any questions. Posted by The ...

How do I create lead routing rules?

Admins with lead routing access under the Setup tab may create lead pools in the lead routing section. These pools will allow the automatic assignment of leads which users may accept or reject. Recipients of leads will receive a notification that a ...

How to create user smart lists based on user activity or usage (For Channel Program Admins)?

If you are a channel manager admin, you can utilise the user smart lists to identify your top and lowest performing partners. This can enable you to send these partners user-based email campaigns to encourage further adoption of your program and ...

How do I create a database?

Posted by The Team at Mindmatrix on 13 October 2015 10:41 AM To create a new database, go to setup, and then "Products Database", and then click "Create". From there click "Add New Tab" Then, give your tab a name and then click "save". After ...

How to adjust Autotask API user permission settings

Posted by The Team at Mindmatrix on 26 April 2018 02:34 PM To setup an Autotask API user for Mindmatrix integration, you will want to account for the following settings. Within Autotask go to ->Admin option -> Features and settings ...