Sometimes you'll see links with .ly, .gl, .me or other domain names. Many link tracking or link shortening services have unique links specific to their offering.
Mindmatrix uses .vg at the end of our tracking links because all of our installs have .vg at the end of the URL.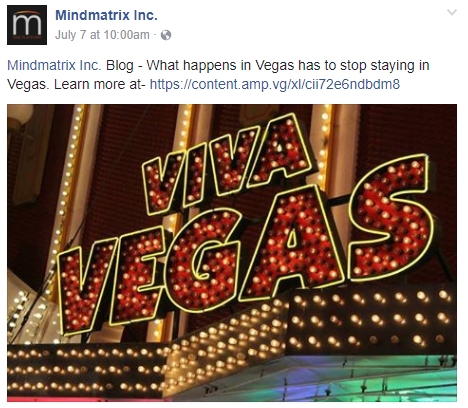 What are the benefits of tracking my links through Mindmatrix?
Use less characters, especially on social media sites like Twitter that limit the amount of characters you can use
When you have tracking on your links, you can see which posts are resonating most with your audience
See which leads that you are nurturing in Mindmatrix are clicking on your links
Interested in learning more about how to utilize tracking links? Talk to your consultant on your next monthly strategy call!